Way back in April, I received an e-mail out of the blue from the art director at St. Martin's Press asking if he could use one of my photos on the cover of one of their mystery novels.
Long story short, I said yes and made $800. Wow!!!
Here is the cover in question:
And here's the original photo (from one of my trip reports). It's Angleworm Lake in the Boundary Waters.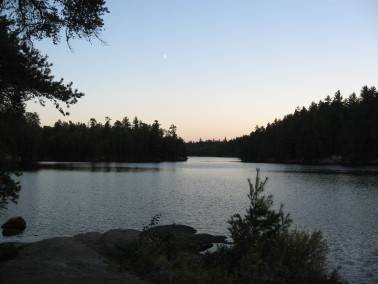 I sat on the news until
the book
was published in August so that I could mail copies to family and surprise them... but then I slacked off and didn't post about it here, until now.
I haven't read the book and don't know if it's any good. My mom says it's pretty good but not great. (I was paid a flat fee, so it doesn't matter to me if you buy it or not.)